Meet
Milk-V Duo
A $9 RISC-V COMPUTER
Low cost, low power consumption, high performance
Buy Now
*Tax or shipping is not included
Specification
More powerful than others
RISC-V CPU up to
Vector Acceleration
10/100Mbps Ethernet via optional add-on board
26P GPIO
Incredible, it's a computer!
Support Asymmetric multiprocessing
Small size, big potentials
Tech Specs
Introduction
Milk-V Duo is an ultra-compact embedded development platform based on the CV1800B chip. It can run Linux and RTOS, providing a reliable, low-cost, and high-performance platform for professionals, industrial ODMs, AIoT enthusiasts, DIY hobbyists, and creators.
Hardware
- CVITEK CV1800B (C906@1Ghz + C906@700MHz)
- Dual RV64 Core up to 1GHz
- 64MB RAM
- Provides 10/100Mbps Ethernet via optional add-on board
- Technology supports running both Linux and RTOS
Pin Out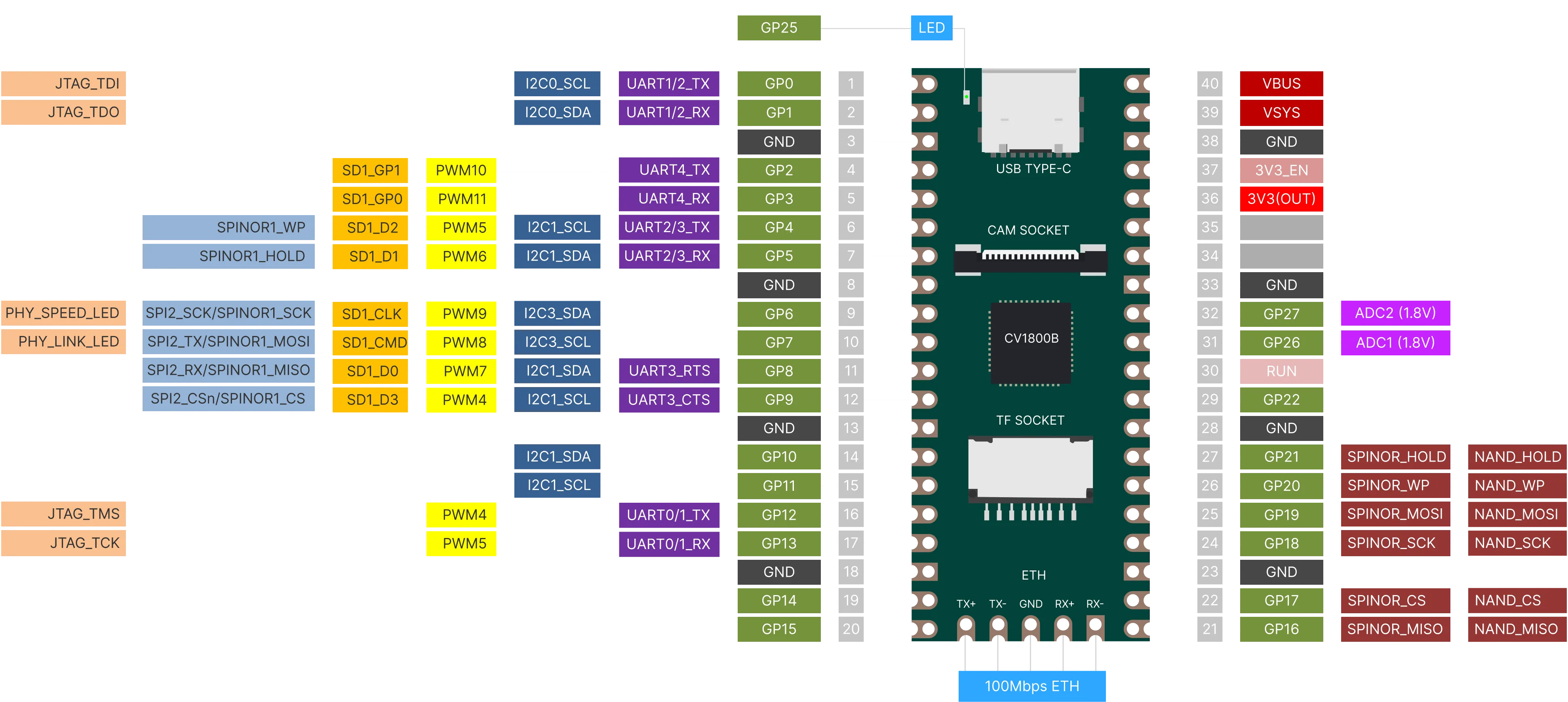 Join Us to Share More
Join the Duo Matrix Chat channel to share your ideas with the developers all around the world.

WeChat

Join Milk-V WeChat Group

QQ Group

Join Milk-V QQ Group
Get the latest special offers,
new products information and more
from us.
Shenzhen MilkV Technology Co., Ltd
L8-01, Block B, Bao Cube Jewelry City, 198 Xin'an 4th Road, Liutang Community, Xixiang Street,Bao'an District,
Shenzhen, China